Northern Spain's Basque Country & La Rioja
with Optional Pre-Trip Extension to Barcelona
DATES
Optional Pre-Trip Extension: September 2 – 5, 2022
Base Trip: September 5 – 13, 2022
It's worth noting that for 3 years in a row Spain was designated the
"World's best country to visit in 2019, according to the World Economic Forum"
Join Alla Campagna Experiences Founder and veteran tour organizer Ralph Velasco for the culinary adventure of a lifetime in Northern Spain.
This experience will focus on the Basque cities of San Sebastián and Hondarribia, as well as Laguardia & Logroño in the Rioja region, plus we're offering an optional pre-trip extension to Barcelona.
Scroll down for more details about this unique experience limited to just 6 to 10 participants.
INFO ABOUT YOUR ACCOMMODATIONS 
If you choose to participate in the optional pre-trip extension to Barcelona you'll spend three nights in a wonderful boutique hotel that is well-located for all you'll do during your stay.
Next, start the base trip by staying 4 nights in San Sebastián at a great boutique hotel that is located very near La Concha Beach and within walking distance of just about everything this beautiful seaside town has to offer.
Finally, your last 4 nights will be at a converted family villa perfectly situated on the Plaza Mayor of the hill town of Laguardia, which is lovely to explore and just a short driving distance from all our planned activities in this region.
It goes without saying that spending time in these beautiful places will be truly unforgettable, even for the most seasoned traveler.
BASE TRIP FOR SPRING & FALL 2022
$5,500 per person in double occupancy.
Please add $900 per person for single supplement if you'd like your own room throughout the base trip.
OPTIONAL PRE-TRIP EXTENSION FOR SPRING & FALL 2022
$1,700 per person in double occupancy.
Please add $450 per person for single supplement if you'd like your own room throughout the extension.
Register for This Experience in 4 Simple Steps:
Request and submit a Reservation Form.
Read and agree to our Terms & Conditions.
Provide a scan or smartphone photo of your passport's signature page.
Send in your $1,000 deposit or full payment.
To request the Reservation Form and Terms & Conditions for this experience please contact us at THIS LINK.
To make payment, you can use a credit card via PayPal (Click this Link to request invoice) or deposit a check directly into our bank account at any Bank of America branch. Depositing a check affords a $50 per person discount.
We'll send you all the payment details if you'll CONTACT US HERE.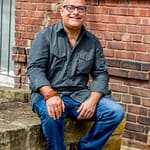 Ralph Velasco is a professional travel photographer, author and international guide and he's the Founder/CEO (Chief Experience Officer) of PhotoEnrichment Adventures and Alla Campagna Experiences.
For more than 12 years, he's organized and led over 100 international tours in a variety of locations around the world, just some of which include Romania, Portugal, Iceland, Egypt, Mexico's Copper Canyon, Bhutan, Nepal, Central Europe, Morocco, Turkey, the Adriatic, Cambodia, Tuscany, Spain, Vietnam, India, and others.
Although originally from Chicago, for more than 7 years now Ralph has been what's come to be called "location-independent," which simply means he has no permanent home and lives on the road, and at 30,000 feet scouting, administering and leading his highly-rated and very popular tours which boast a more than 42 percent rate of repeat clients.
Be sure to check out Ralph's YouTube channel The ContinentalDRIFTER where he offers a variety of travel advice and photography tips, as well as the Continental DRIFTER blog.
Speaking & Teaching
For more than 10 years Ralph has been a regular speaker about travel and photography at the prestigious Travel & Adventure Shows throughout the United States, as well as the New York Times Travel Show. He's also been a featured speaker at the Travel Bloggers Exchange in Sweden, Ireland, Spain and Israel; the IOETI Conference in Cairo, Egypt; and has taught travel photography at U.C. Irvine Extension Program, Saddleback College, Santa Ana College, the Irvine Fine Arts Center, REI Outdoor School and others.
Education & Other
He's got a B.S. in Small Business & Entrepreneurship from the Indiana University School of Business and an M.I.B.A. (Masters in International Business Administration) from United States International University in Mexico City, Mexico and San Diego, California.
Finally, Ralph's been a member of several championship big boat sailing teams in Chicago, San Diego and Newport Beach, California; has his private pilot's license (SEL); and speaks Spanish.
Daily Trip Itinerary
All aspects of this itinerary are subject to change.  We ask that you remain flexible as there are often circumstances beyond our control and changes may be necessary.
The trip leader, tour operator and/or tour coordinator reserve the right to make adjustments to the published itinerary whenever, in their sole discretion, conditions warrant, or if they deem it necessary for the comfort and/or safety of the group.