ABOUT
MORE ABOUT OUR EXPERIENCES
The Accommodations
During an Alla Campagna Experience (ACE) you'll spend an extended period of time, typically anywhere from 7 to 10 days, in one, maybe two, locations, so there's less packing and unpacking or unnecessary driving.  You'll almost always stay in an historical castle or Parador, luxury wine estate, quinta, agriturismo, private hacienda, unforgettable boutique hotel or other upscale property, where getting to know and enjoy the property itself will be just as important as exploring the surrounding area.
Many of our accommodations will have pools, spa services, lavish gardens and are more often than not peacefully surrounded by nature or are well-located in a city, town or village where you can choose to be out in the action.
The Food & Drink
As one of our participants, you'll enjoy a number of culinary experiences that highlight the regional food and drink through great restaurants, local chefs and a variety of cooking classes and demonstrations, or perhaps even a locally-guided foodie tour. You'll also learn from experts about the local gastronomic specialties and food culture, including wine, spirit and other tastings, like olive oil, or you can simply choose to relax and enjoy the unique and one-of-a-kind properties where you'll be staying.
The Schedule
Days are made up of a half-day scheduled, and a half-day free, on average, so you can look forward to spending quality time with a small group (6 – 10 maximum) of like-minded fellow travelers, and you'll have plenty of time to pursue your own interests.  Enjoy exploring the properties where you'll be staying as well as the surrounding area, including picturesque villages, postcard towns and stunning landscapes.
The Locals
When possible, you'll also meet and get to know the locals who can share with you their homes, workshops, vineyards, farms and other places of interest including sumptuous outdoor meals, when possible, wine and spirit tastings, olive oil and other food production and methods, local crafts and more.
You can also take comfort in knowing that you'll still have plenty of time to immerse yourself in the local culture or to just do whatever you like, because after all…
"It's about experience…ours, and yours."
ABOUT RALPH VELASCO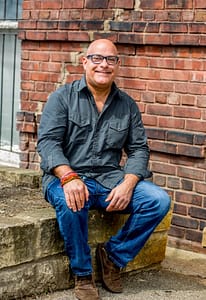 Alla Campagna Experiences is a unique travel brand created by veteran tour organizer Ralph Velasco.
Over the past 14+ years Ralph has created more than 100 once-in-a-lifetime international travel experiences for his clients in more than 30 countries around the world.  During the past 7 years he's had an average of more than 42 percent of his clients returning to his trips and referring their friends and family over and over again.
FROM THE FOUNDER
"I created Alla Campagna Experiences after a number of our clients requested to concentrate our travels in fewer locations, preferring to get to know them really well, instead of traveling around a whole country or region and getting only a sample.  They were looking for more cultural experiences, less focused on photography, as well as asking for shorter trips, and ones more easily accessible to those located in the U.S. and Europe and needless to say I was happy to take their suggestions to heart and build this brand around this type of slow and intentional travel.
By the way, 'alla campagna' translates, roughly, as 'to the countryside' in Italian, and this is why we spend most of our time outside of large capital cities and in more rural locations.  Finally, "Campagna" is actually my mother's maiden name and so these experiences were named as an homage to her, as well.
Come join us for an experience you won't soon forget…now, let's get out and travel!"
Ralph Velasco